Ternopil oblast, Chortkiv region, the village of Zalissya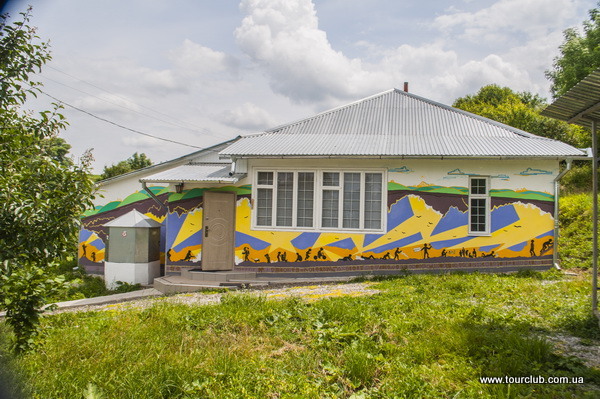 Speleo house is a cottage adapted for welcoming cave tour groups. You can find there the minimal, most necessary after cave tour, set of conveniences.
The total capacity of two rooms: 14 + 14 + 6 = 34 persons (with plank beds). Lavatory, shower and toilet within the house is available for the residents of our Speleo house.
Our Speleo house is warm and tidy.
Being in Speleo house you can:
watch pictures of various caves;
find out about our water, mountain, ski, bike and other adventures;
have a good time playing games and communicating.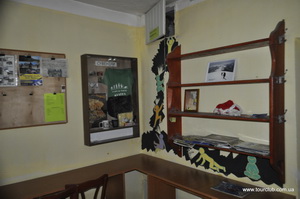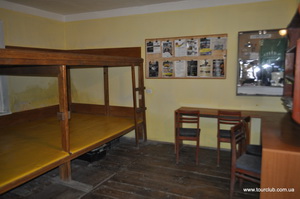 In this room 14 adults or 16 kids can stay together; there are table, chairs and little table for small things.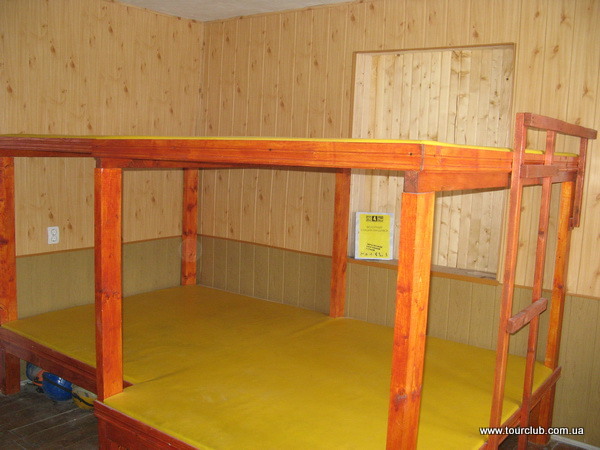 This room is a little smaller but still can welcome 14 adults and 16 kids.
*A multiple bunk bed of boards. You need a sleeping bag (can be rented) to sleep on the bunk beds.
kitchen
shower
toilet
double shower
Also there is a dining room, and it is a rest room. Here is a big TV-set where you can watch different films on the touristic themes.There are two toilets and two showers (one of them is double shower) in the house.
There is one more living room on the second floor for 6-7 persons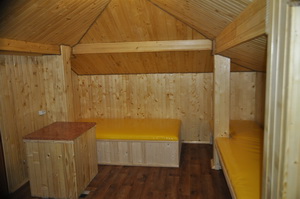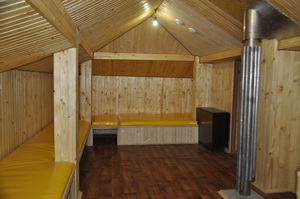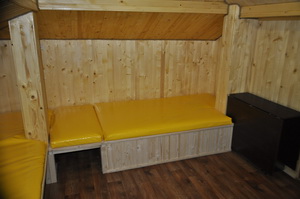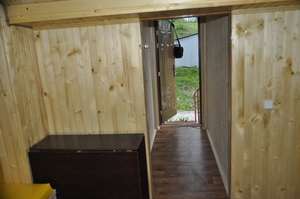 See also: