Hiking in Carpathians
Trekking in the Carpathians - is the second most popular kind of active recreation in the Western Ukraine. Different seasons suits different tours considering weather conditions. In summer time we offer longer trekking tours, from 3 to 10 days. Those tours provide overnights in tents. In spring and autumn, when there is not much spare time, the best variant would be short tour for 2 days. In winter we invite you to join Winter tours, that provide climbing to the snowy summits and accomodation in warm cottage with hot shower and sauna. If you prefer harsher conditions - join hiking on skies.
Summer hiking in the Carpathians (sport), Winter trekking, Summer tours from the hotel,
Summer hiking in the Carpathians (sport)
Sports series includes traditional trekking tours in the Ukrainian Carpathians with backpacks, accommodation in tents, cooking on campfire. These tours take place in summer when Carpathian highlands are getting free from snow. Depending on duration and complexity of the route summer tours demand middle and high level of durability.
Advantages:
respite from civilization;
moderate physical activities;
extraordinary landscapes of the Ukrainian Carpathians;
blueberries, mushrooms, hutsul milk and cheese (budz, vurda, bryndza);
pleasant company and new friends.
For those who are planning to participate in trekking tours in the Ukrainian Carpathians we recommend to read articles-advisesfrom our leading instructor Volodymyr: "Trekking in the Carpathians: where, when and for whom" and "Duration of Carpathian tours".
Winter trekking
Winter trekking allows enjoying pristine landscapes of winter Carpathians and inspires you with new energy during walks in the snow-covered forest. Comfortable tours fit both experienced tourists and beginner who appreciate conveniences and cosiness of Carpathian farmstead. Simultaneously you should be ready for extremely dynamic days and be attentive in choosing necessary clothing. Winter trekking traditionally is planned for New Year and Christmas period (Christmas in Ukraine is celebrated on January, 7).
Important: comfortable overnight // without heavy backpack // fantastic view // Hoverla Mountain (2061 m, the highest mountain in Ukraine) //special training is not required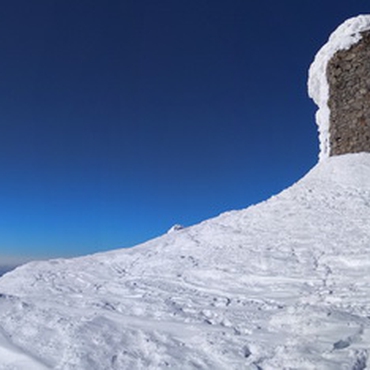 Carpathians in winter

Summer tours from the hotel
Comfort series includes radial ascents with living in the estate of green tourism. While climbing it is not necessary to carry a heavy backpack. After walking you will have a possibility to take a shower, have a delicious supper and sleep on a cosy bed.
Tour programs of this series open all year round and do not require high physical endurance.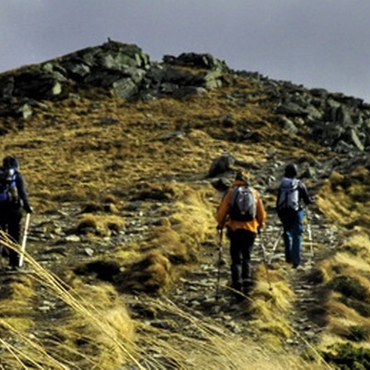 Summer hiking tours (overnight in hotel)