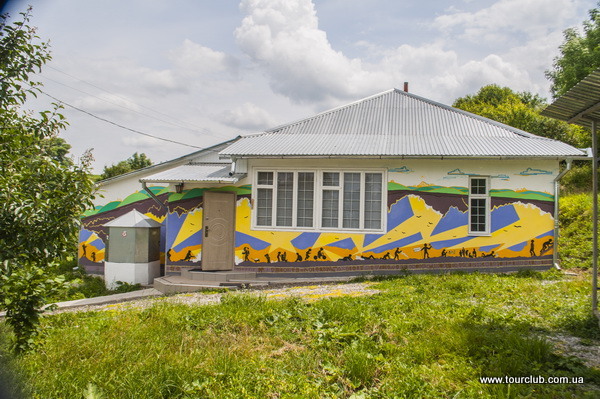 Speleohous is a village hut, converted to receive moderately demanding tourists.
There is a minimal set of amenities for a comfortable night after excursions to the cave. Total capacity in two rooms - 14 + 14 + 6 = 34 people (multi-bed bunk beds type "bunks" *). Water - in the kitchen, sewer. You can also take a warm shower. The house has a large living room - dining room. We are clean and tidy.
Instructors in Speleohouse always take care of the warmth and comfort in your room.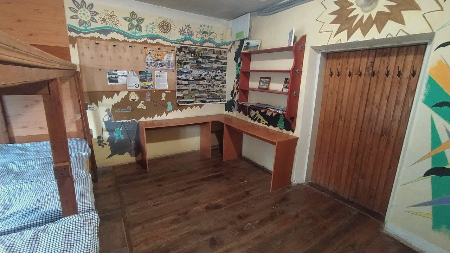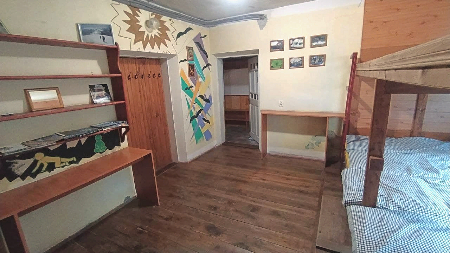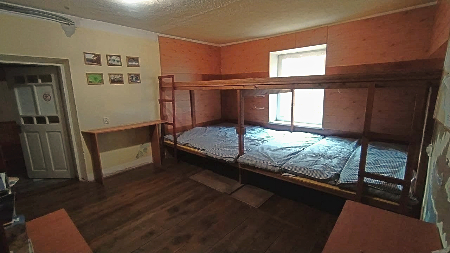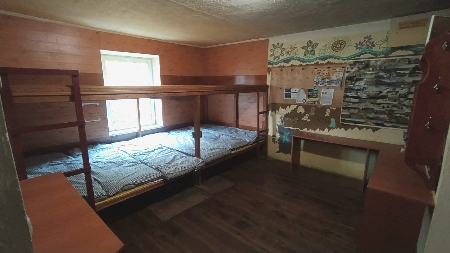 This room can comfortably accommodate about 14 adults or 16 children; there is a table, chairs and a table for small things.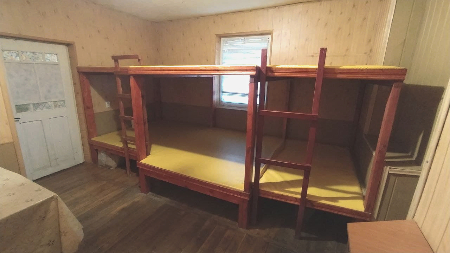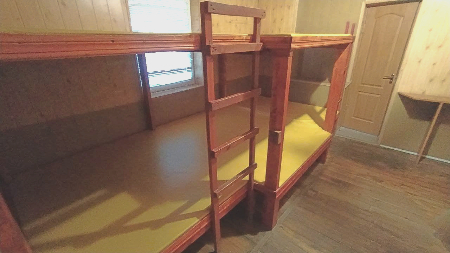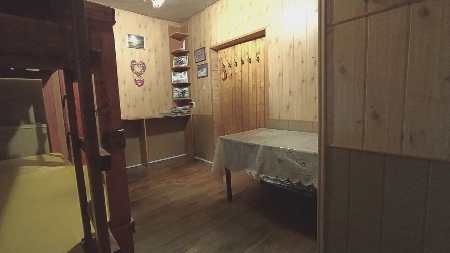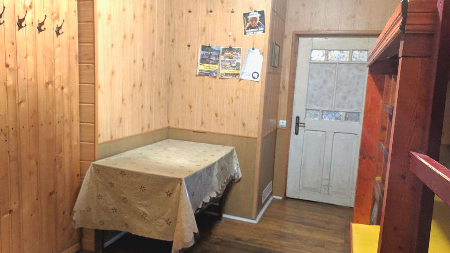 Wooden paneled room for 14 adults or 16 children.
* Multiple bunk bed type "bunks". This type of accommodation was recognized by us as the most suitable for the sports and tourist spirit of the Mlynky cave. The bunks are made of wood and plywood, covered with several layers of soft polyisol and upholstered with awning fabric (PVC). It is necessary to sleep on "bunks" in a sleeping bag (it is possible to rent).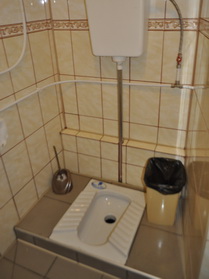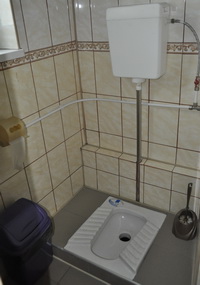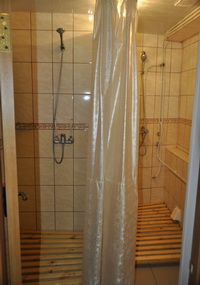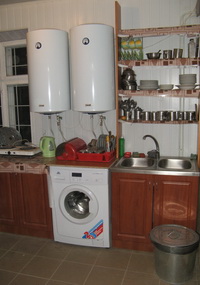 The room has two toilets and two showers, one of which is a double.
There is also a large dining room, which is also a lounge zone. It has everything you need so that you can cook for yourself and have fun - play board games.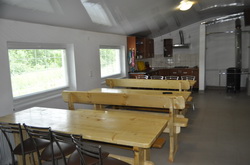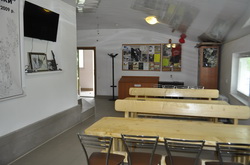 Room 3 (On the second floor) There is another living room for 6-7 people.