May, 1-3
In the mountains spring just begins, snow is melting and purple Crocuses are piercing out the snow, rivers are turning into wild streams, air is getting full of blooming gardens aroma.
Carpathian inhabitants are preparing for the main spring holiday, that's Easter. In the night from Saturday to Sunday wearing traditional Ukrainian dresses people go to churches with baskets filled with the best sausage, ham and cakes, all covered with elegant embroidered towels. The holy service takes the whole night. Early in the morning the priest sprinkles baskets with holy water and new day begins with a family holiday table.
On those holiday days we offer to participate in our tours: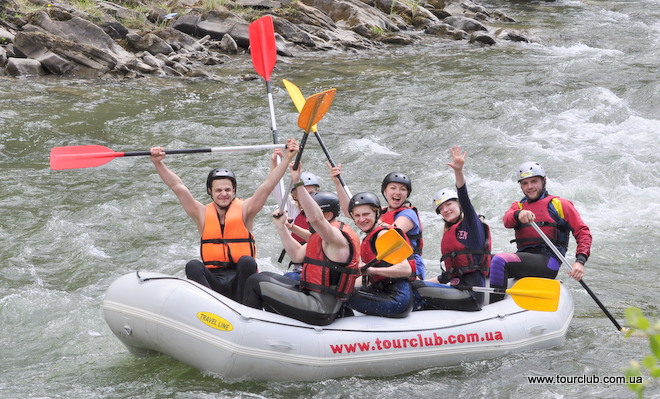 Rafting on the Cheremosh: Carpathian rodeo – May, 1 – 2 3 days – 1500 uah
Rafting on the Black Cheremosh and walks in the mountains. Turbulent spring water will remain bright impressions. Special training is not required.
Rafting on the Cheremosh: Carpathian cream – April, 30 – 25 – May,3 - 4 days – 1900 uah
Carpathian Cream – an outdoor activity program, during which you will repeatedly overcome the most difficult rapids on the Black Cheremosh (Dzembronya, Old Man's Elbow, White Mare, Huchok, Huk), and take part in hiking to Hrynyava mountain meadows (1300 m) and Mount Pip Ivan (2028 m).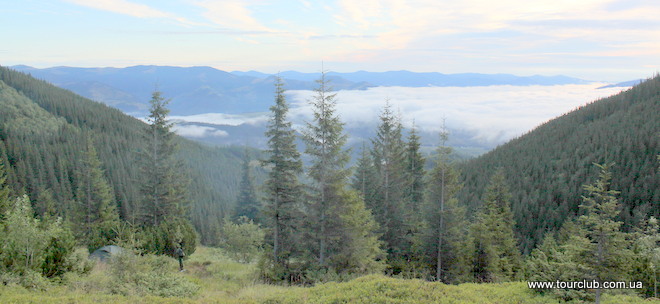 Kukul-Kostrycha – April, 30 – May, 3 – 4 days – 1390 uah
Standing there you can admire the sloping terrain of Svydovets and stone placers of Gorgany, severe Chornohora with its rocky giants and slim shapes of Bukovyna mountains. Hutsuls are still engaged in stockbreeding, so you can expect some milk treat. Hiking along Kukul Range you will be constantly accompanied by metes of Polish-Czechoslovak border, sometimes you can see cartridge cases or other remains of World War I.
Mlynky Cave: Crazy Weekend – April, 30 – May, 1 – 2 days – 680 uah
Enjoy the beauty of underground crystals and mysterious of endless labyrinths. On the surface you will be charmed with an increadible aroma of gardens in blossom.