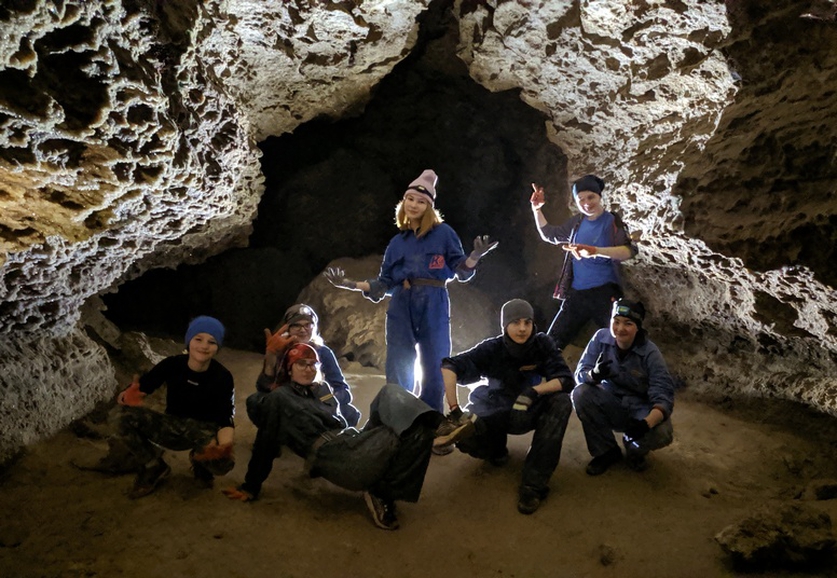 What can you do on vacation in Speleohouse?
First, it is to go on excursions to the Mlynky cave. We can offer 3-4 routes: one excursion - one route. We have rental equipment for the cave, delicious food and accommodation in common rooms. The kids really like it.
In addition to excursions to the Mlynky Cave, you can go on excursions to nearby caves - Kryshtaleva (Kryvche), Verteba (Bilche-Zolote), or a little further - Atlantism cave (Zavallya, near Kamianets-Podilskyi). You can leave this cave for the last day and buy tickets for the train home from Kamyanets - there will be time for an excursion to Kamyanets-Podilsky fortress and for a walk around the ancient city.
In addition to caves, you can visit one of the largest plain waterfalls in Ukraine - Dzhurynsky waterfall. In winter, if the frosts hit, it turns into a fabulous ice castle! Around the waterfall are the ruins of the Chervonogorod Palace, which will also be interesting to see.
55 km from Speleohouse, in the village Torske, there is a real zoo - there are lions, ostriches, monkeys, lamas and others animals.
If you want to conduct some training and education for children during your stay in Speleohouse - we have a large dining room for this. It is cozy, spacious and warm.
And you can always go for a walk in the fresh air to the forest - it is very close.
Therefore, we gladly invite schoolchildren to spend a vacation in Speleohouse near the Mlynky cave! It will be fun, active and informative!