Ski-tours & Freeride
Ski trips and freeride tours to the Carpathians are much more than just skiing. Ski routes are laid away from the mountain lifts, in dense snowy forests, where more often you will find a trail of roe deer or wild boar than a trail of a person. Ski trip is an active communication with the winter mountains and a friendly team. To participate in ski trips, you need special skis that you can rent from us. Ski trips can be either radial with the base at the hotel (Rada Daraba or Dragobrate), or linear ones with overnights in different austere kolybas (summer shelters for shepherds; we choose the best ones for you:).
Freeride tours are a cross between downhill skiing and ski trips. In these tours we walk less and ride more off-piste with more fun. It also needs special equipment and good skiing skills. And our guide will guide you through the best slopes of the area.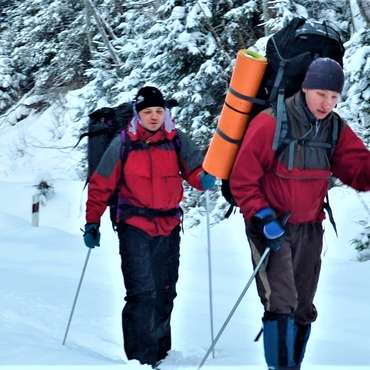 Ski-hiking to Kukul
Ski-tours & Freeride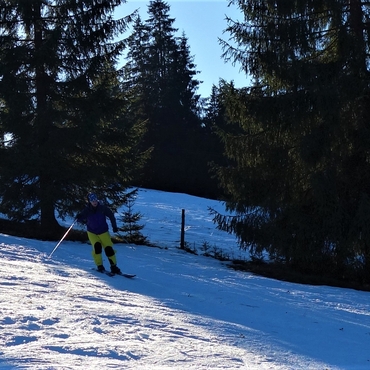 Free ride in the Carpathians
Ski-tours & Freeride