New Year's holidays 2018: fun, active, extreme
How to meet the New Year 2018? You can spend holidays, lying on the couch, fly to the warm seas and oceans, or go on a real winter trip!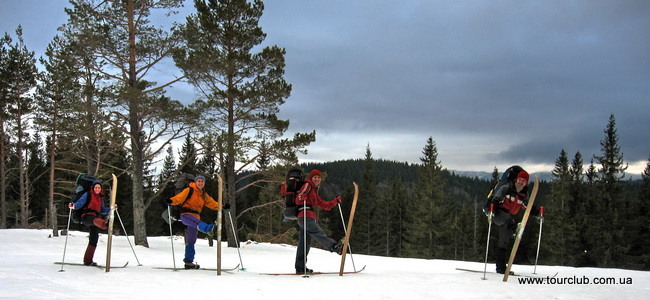 When there is a smell of tangerines in the air, and the cities are decorated with colorful lights - run away there where the true Spirit of Christmas is, where Santa Claus or Santa lives, - go to the Carpathians. The Kingdom of the Snow Queen, fluffy snow, shimmering snowflakes, live fragrant Christmas trees and a warm, friendly fire in a circle of like-minded people - you will find all this in the New Year Tours 2018.
We offer different variations of the New Year's 2018 meeting for those who like active holidays among wild nature, as well as for those who prefer comfort. Choose the ideal New Year holiday for every taste:
The New Year subterranean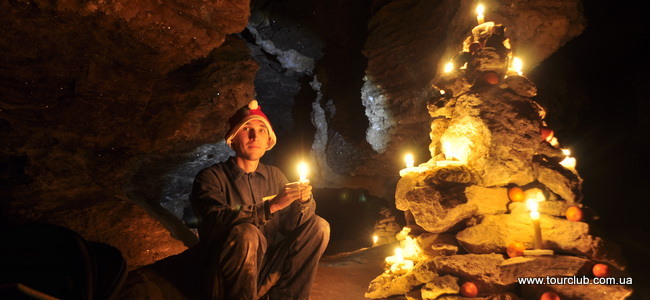 Not everyone can boast with a meeting of the New Year in the mysterious atmosphere of the caves near the stone Christmas tree and the New Year's excursion. overcome narrow laces and wide openings - Maybe the Spirit of the Cave will fulfill your New Year's wish overcome narrow laces and wide openings?
date: 30.12-01.01.2017 // 6-8.01.2017
price: 71 usd

Trekking and ski tours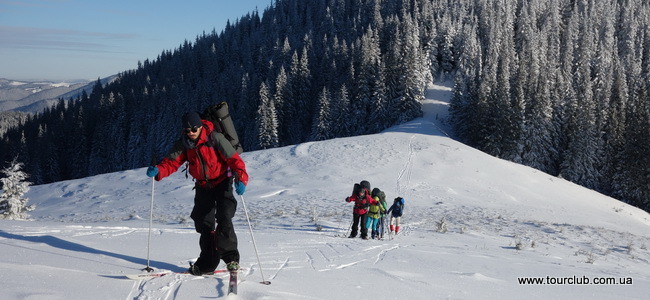 tour:

Ski trip to Kukul

, 4 days //

the set is taking place
The program of the ski tour to Mount Kukul lasts 4 days, the route passes through the picturesque valleys, among the snow-capped mountain peaks. We will trek the distance 48 km, climb on Kukul (1539m), conquer the mountain range Kostrycha, we will gather firewood, light a campfire, cook festive dinner. Once the Czechoslovak-Polish border existed on the ridge Kukul, until now boundary metes have remained in good condition. You can also see the barbed wire and soldiers' burial of the First World War.
date: 30.12-02.01.2017
price: 57 usd

In 4 days you will climb the highest mountain of Ukraine - Hoverla, visit Pozhyshevska montain and walk to the Nesamovyte Lake. The radial hiking gives the opportunity to keep heavy backpacks in the hut, where in the evening you will have a warm hearth and delicious food.
date: 30.12-02.01.2017
price: 94 usd

This tour includes accommodation in a high-altitude tourist shelter without the usual conveniences, a radial hiking to one of the highest peaks of Ukraine - Petros, a fun company, games and songs near the New Year bonfire. Meet the New Year "wildly"!
date: 30.12-02.01.2017
price: 54 usd

During a five-day program you will stay in a comfortable Carpathian cottage and ski on famous ski resorts. Clean mountain air, the best skiing trails and interesting excursions will make the New Year a memorable one.
date: 30.12-03.01.2017
price: 218 usd