The warm days of May... Every year we are looking forward to May holidays; wet autumn, cold winter and finally spring – hurrah, long-awaited vacation with your family, close and new friends!
Do you like to relax in the fresh air? Do you admire the beauty of Ukrainian nature? Do you want to conquer the Carpathian peaks or overcome raging rivers? Do you crave for adventures and vivid emotions? Then you should try active tours on May holidays 2017!
Tourclub Ternopil offers outdoor enthusiasts a lot of interesting and diverse routes on May holidays.
Rafting tours on the Cheremosh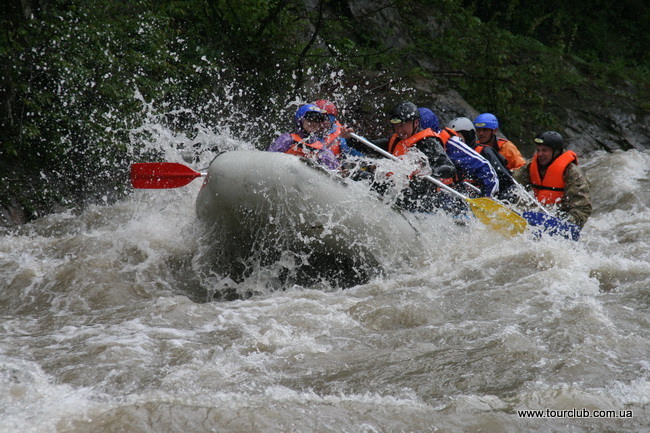 Tour programs are different in duration and difficulty of the routes. Rafting on on the Cheremosh could be both an easy walk and a real challenge for experienced rafters.
For experienced floaters we offer to float on very challenging rapids of the Black Cheremosh. Independently or under the supervision of an experienced instructor you will pass rapids Dzembronya, Old Man's Elbow, White Mare, Huchok and Huk. We could float on catamarans, rafts, inflatable canoes and kayaks. Besides floating our tourists conquer mountains, walk along the Carpathian valleys, ride horses, shoot a bow.
Do you want to warm up and be filled with adrenaline? Combined routes on the Black Cheremosh, the White Cheremosh and the Prut will test your strength! Rafting on the White Cheremosh is really extreme and requires physical preparation. We will overcome steep bends and floodgates, pass the rapids Horby (Humps), Dudky (Pipes), Voritsya (Gates). On the river Prut we are waited by raging shallows, rocky shoals, challenging obstacles – rapids Vodospadnyi (Waterfall), Prykarpatskyi, Dovbush's and also picturesque landscapes, fragrant herbs and flowers, and unique nature.
Rafting on the Zbruch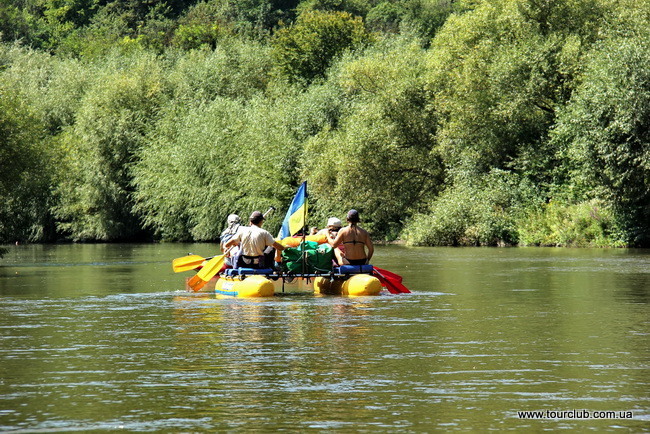 Zbruch is a very beautiful river with high banks, picturesque steep canyons, the ruins of old castles on steep slopes. There are quiet areas, light obstacles and difficult shallows on the river. The tour program for the tourists includes an interesting expedition to the cave Atlantis. This gypsum cave is one of the most beautiful in Europe, its walls are hung with incredible crystals, stalactites and stalagmites. In Atlantis you could see how bats fly and "stone" flowers grow. Guides the Zbruch rafting our guides will tell you amazing stories about the underground kingdom. No less exciting adventure will be trekking to the ruins of Chornokozyntsi, Kudryntsi castles and the tour to Khotyn fortress.
Rafting on the Dniester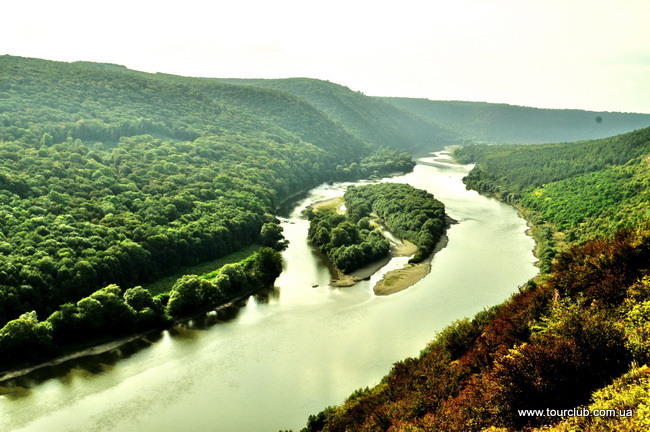 Dniester will charm you with its savage beauty, velvety waterfalls, grottos and nature reserves. You can fearlessly take you children and parents on the journey, floating on the Dniester does not require special training. The programs of rafting tours include fascinating excursions to the town Buchach, visiting the town hall, an active monastery and the ruins of Potocki castle there. We will admire the travertine waterfall Maidens' tears and see the ruins of Rakovets castle. Besides, you will also climb Red Mountain and trek to the grotto of the monks hermits. And the most courageous tourists could swim under the waters of Dzhuryn waterfall.
What other tours on May holidays 2016 does our Tourclub offer? Of course, we offer horseback riding, trekking tours, climbing small peaks and high mountains Goverla and Pip Ivan, riding the quadrocycles and driving jeeps on the Carpathian Valleys, biking tours, shooting by pneumatic weapon or a bow, fishing, gathering herbs and flowers. And also evening campfires, hot sauna, steam room, delicious Hutsul cuisine and souvenirs.
Spend your holidays and days off with Tourclub Ternopil!