Near the rafting camp, on the other side of the river Cheremosh there is small but cozy cottage for 10-12 persons.

2 person rooms, separate beds, living room with TV, shower and toilet in the house.

There is a sauna with swimming pool for 8-10 people.

The house is located on the high bank, which affords picturesque views on the river Cheremosh.
Price 150 UAH per person/per night
Near the rafting-camp, on the same bank as the camp, there are two more cottages with comfortabilities.
Ivan's cottage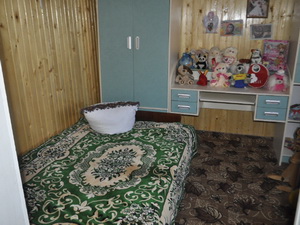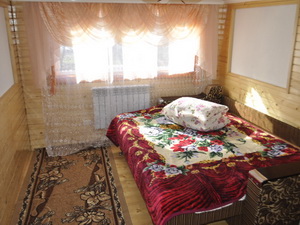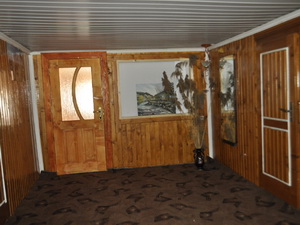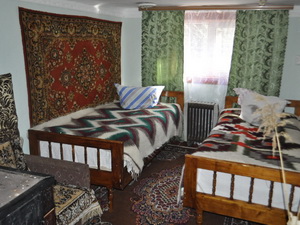 Kateryna's cottage