New Year is a special holiday, we are all waiting for miracles, building new plans and making wishes. Family and close people meet together on New Year night.
New Year holidays in the Carpathians, interesting programs and entertainment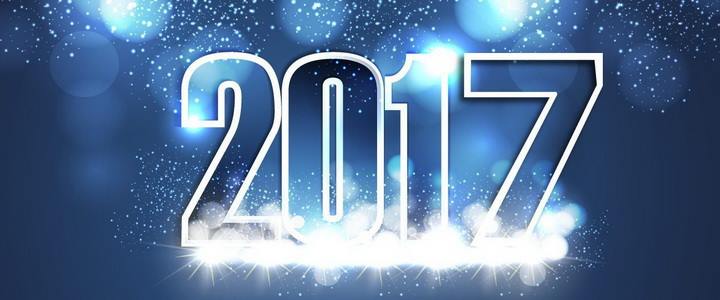 Our tourist's club offers you to celebrate New Year in the Carpathians – in a real winter fairy tale. For noisy companies and corporate rest we propose hiking tours, ski tours, and exciting excursions to the the cave.
And for the most active we propose to start the New Year with distant travellings. Hiking and cycling routes to Antalya coast mountains, ski slopes and ski lifts of new resort Erciyes will ensure you warm memories and a boost of energy.
New Year in the caves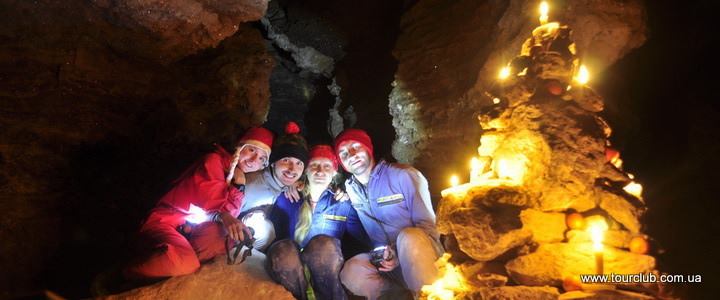 Have you ever met the New Year in the underground kingdom? We offer tours to the cave Mlynky for fans of adrenaline. Long mazes and thrusts, narrow slits, slippery stone walls and fantastic rock flowers will be looking forward to you.
Dates: 31.12-2.01.2017 // 7-9.01.2017
tour price: 1425 UAH
Hiking and skiing tours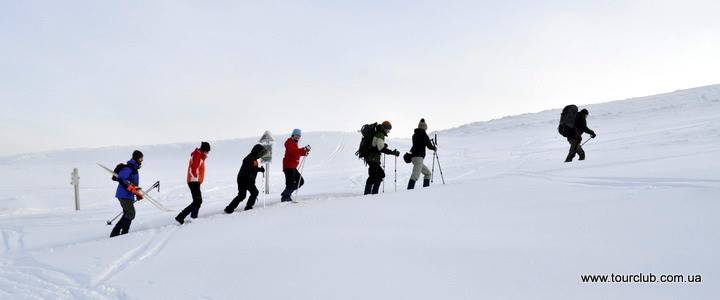 We invite you in the New Year trekking to Hoverla. Four-days programme includes walking by snowy paths, evening talks near campfire, climbing to the Pozhyzhevska Mountain, radial outlet to Nesamovyte Lake, hiking to Hoverla. And, of course, the New Year celebration: inflammatory games, contests and fireworks.
dates: 31.12-03.01.2017
tour price: 2790 UAH





























tour:

Ski trip to Kukul

, 4 days //

the set is completed
Brave skiers, who like winter and do not afraid of distances, celebrate the New Year among the majestic Carpathian peaks. Ski tour to Kukul has a total length of route 48 km. Our tourists will climbing to Pid-Berdya Polonine, will coming to Kukul ridge and hiking to Kostrycha Mount. And probably the most important part of the tour - convivial dinner, merriment, hot bath and hutsul delicious treats.
dates: 31.12-3.01.2017
tour price: 1840 UAH
Ski tours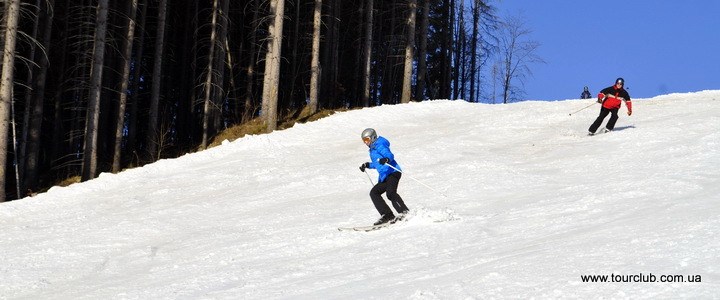 In this tour skiing on the best ski resorts in Ukraine – Bukovel and Dragobrat filled with the colorful atmosphere of the Carpathians. Cozy homestead and delicious hutsul cuisine not only help to restore your strength after skiing, but also make your holiday unforgettable. The real highlight of the tour will be climbing to Hoverla and New Year celebration on the lawn of Santa Claus.
dates: 29.12-4.01.2017
tour price: 6560 UAH





























New Year programme combines the best skiing tracks and the coolest mountain slopes, Carpathian entertainment and treating, endless snowy landscapes and breathtakingly fresh mountain air. Skiing, hiking to the mountains, excursion to souvenir market in Yaremche will make the year memorable. You will feel a true taste of the winter holidays during the celebration of the New Year thanks to a campfire, inflammatory games and fireworks.
Dates: 31.12-4.01.2017
tour price: 4805 UAH
New Year in Turkey

Trekking by Lician way is one of the most interesting hiking routes of the Mediterranean coast. It is a journey among the sights of Lician culture and constant contrasts: mountains – sea, civilization and deserted mountain paths, orchards with oranges and snow up in the mountains.
dates: 28.12-05.01.2017
tour price: 160 €





























Everyone who thinks that winter isn't the season for bike tours we invite to make sure in the opposite and celebrate the New Year on a bicycle in the south of Turkey. Living in a tent, accompaniment of van, steep hills, hundreds of kilometers of magnificent roads, good stamped trails, fresh fruits from the garden – all will leave the warmest impressions.
dates: 28.12-6.01.2017
tour price: 200 €





























tour:

Skiing in Erciyes

, 6 days // the set is completed
Erciyes – is a new alpine ski resort in the region of Kayseri. 50 km of ski slopes at an altitude of 3000 m., modern ski lifts and real winter – the key to the holiday mood.
dates: 29.12-3.01.2017
tour price: 150 €