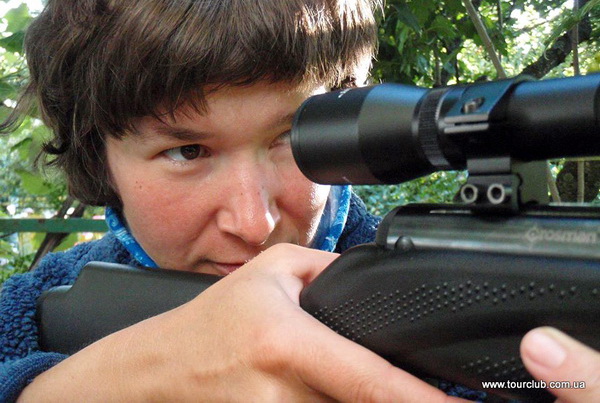 For the true snipers or just shoot amateurs we suggest the additional service to the corporative tours: shooting from the air rifle.
The value of such service is 200 uah (the session of 1-3 hours). The amount of balls for the shooting is not limited.
The effective range of the rifle is 10-30 meters.
We shoot on the paper aims (available to use), bottles etc.
It is possible shooting without optics or with her.
Such service requires previous reserve – 2-3 days before the tour starts.