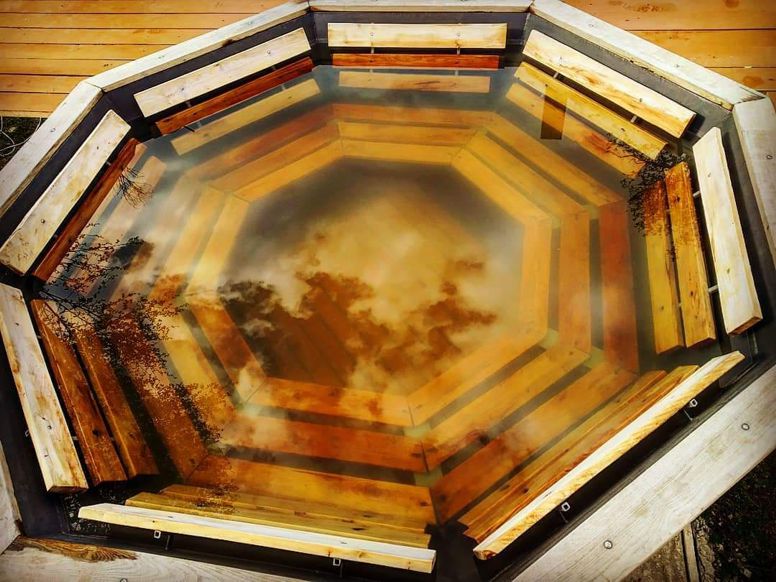 Carpathian hot tub is a spa treatment, that will help you improve blood circulation, preserve the youth of the skin, relieve muscle fatigue and just relax well. It is also recommended to immerse in cold water after the tub to strengthen blood vessels and normalize blood pressure. Thanks to the tub, you can forget about all the stress and fatigue in your body and enjoy the stars in the sky, because the tub is located in the open air.
Cost of tub
to 6 people UAH 1,000,
more than 6 people UAH 1,400
Duration — 2 hours
8-10 people maximum amount in the tub.
It takes 6 hours to prepare the tub.
Related links: